SANTA CLAUS AND ITS RENNS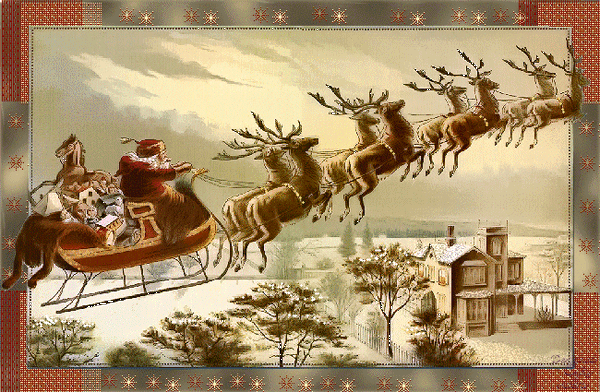 Santa Claus has become a bit 'magical, so his sled is no longer driven by dogs but flies thanks to reindeer, whose number varies depending on the versions. Officially they are 8 : Dasher, Dancer, Prancer, Vixen, Comet, Cupid, Donder and Blitzen
To these must be added Rudolph, the red-nosed reindeer, which has become very popular in the British countries thanks to its history. Rudolph, because of his big red nose, was mocked by Santa's 8 reindeer. On a very cold and foggy night of the eve, however, Santa Claus decided to entrust the sleigh to the light of his nose. Since then Rudolph has become the hero of Christmas that every year allows gifts to arrive at their destination and in fact is the reindeer most loved by children!
the video by la donna del mare
What do the reindeers eat?
Oats. It is certainly no surprise that a reindeer's diet includes oats. …
Carrots. Carrots are a perfect snack to replace Christmas junk food. …
Leafy vegetables. In the wild, reindeer graze grass and leaves.  :p
---
This is the time, "said Santa Claus,
"The bells are already ringing".
Then he threw the bag over his back
and jumped on the sled, go!
He called: "Come on, Arrow, from the Lightning and Thunder!
Give Comet, Stella and Falbalà! "
and his reindeer jumped, except one,
only one remained there.
He had been pulling the sled for millennia
without ever saying, "Well?"
but now he was in the snow and murmured:
"What do you have for me?"
Father Christmas said: "I have dolls and toys
for babies and for babies ".
But the reindeer repeated, still motionless:
"What do you have for me?"
"It's midnight, the bells rang"
shouted Santa Claus beside himself.
The reindeer looked in the firmament:
"Yes, that's fine; but what do you have for me? "
Santa Claus rummaged in his beard,
he found a flea and nothing more;
put it in the ear of the reindeer.
The reindeer said: "For me? Oh, Jesus! "
So they flew into the sky
with the flea, why
the moral of this story
you know better than me.
   by Shel Silverstein